DAY 01: Airport / Colombo
Arrival at Colombo International Airport and meet Explore Lanka Travels agent at the airport arrival lobby
Transfer from Airport to Colombo.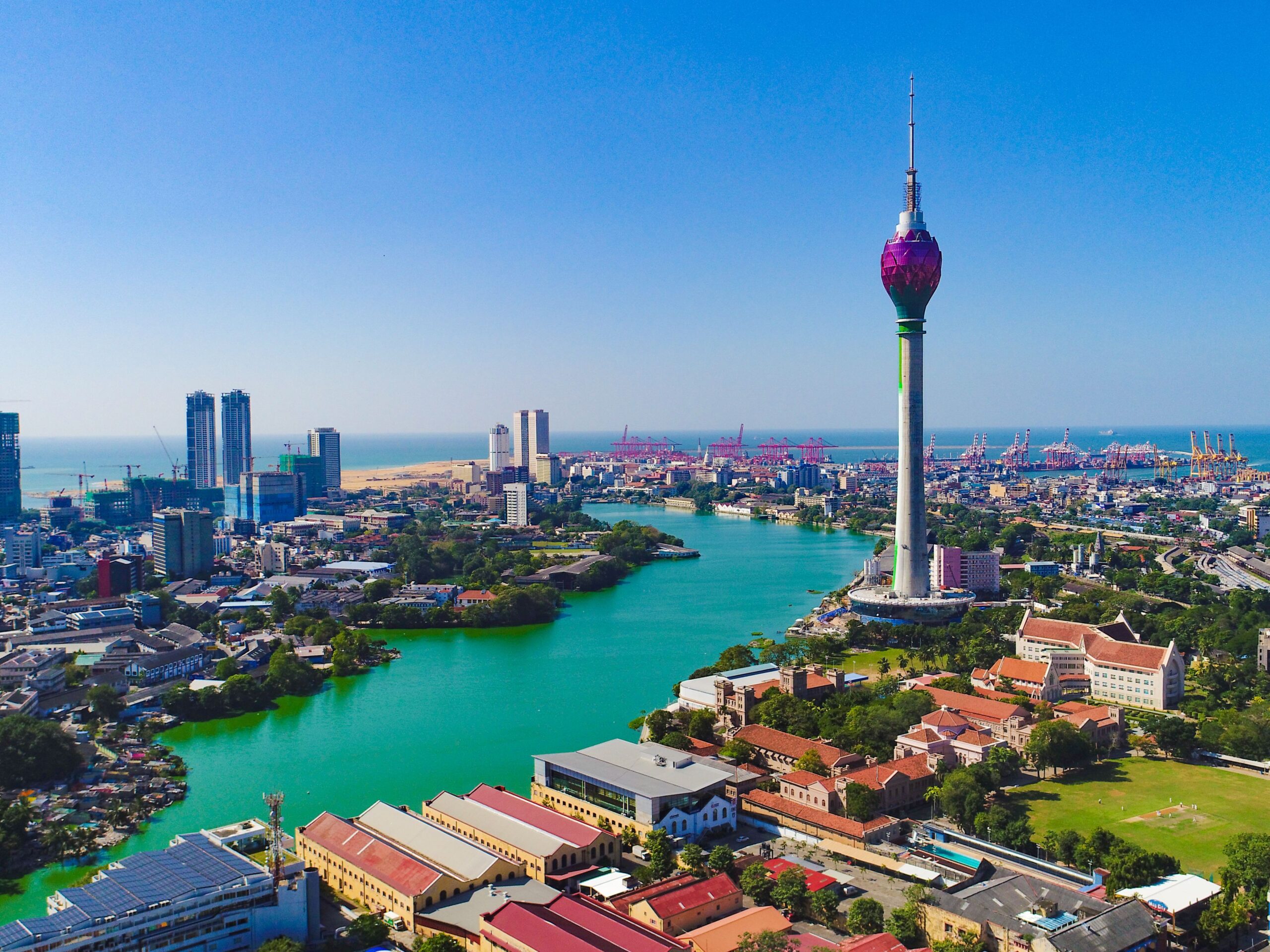 Colombo is the commercial and business centre of Sri Lanka located on the west coast. The city blends together with old colonial-type buildings, high-rise commercial buildings, and hotels. It is filled with shopping malls. Some of the finest structures built during colonial times are still preserved in one part of the City. For example, there is a 100-year-old clock tower. The Bandaranaike Memorial International Conference Hall (BMICH) was a gift to Sri Lanka from the People's Republic of China. It is the very first purpose-built convention centre in Asia that combines the best of professional facilities with the once-in-a-lifetime opportunity to visit.
DAY 02 : Colombo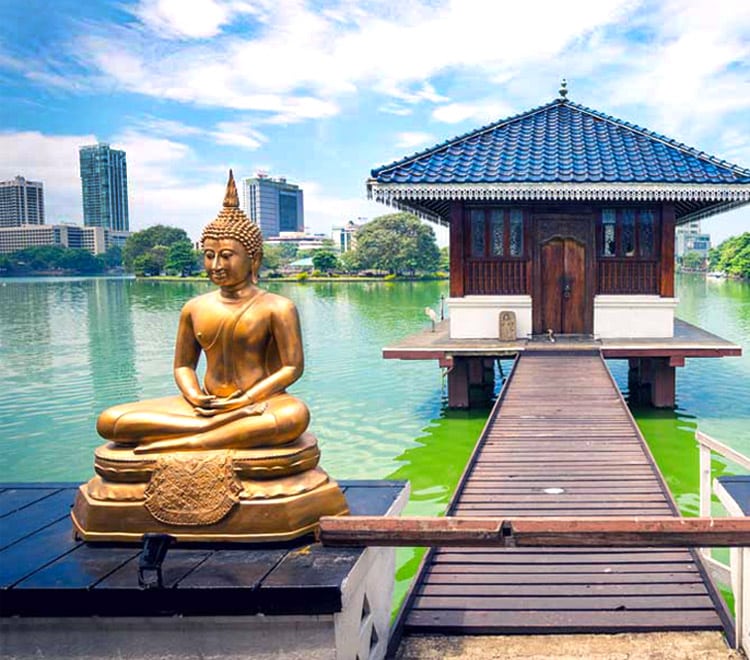 Which was once a swamp adjoining the famous Beira Lake, a landmark in the capital city, is today a vibrant complex comprising the Gangaramaya temple, the 'seema malaka' – an assembly hall for monks – in the picturesque Beira Lake and a vocational training institute. The temple has been in existence for over 120 years having been established by one of the most famous scholar monks, Venerable Hikkaduwa Sri Sumanagala Nayaka Thera.
When shopping in Colombo, your options are anything but limiting. From modern, air-conditioned malls to the famously buzzing street markets, there's something for everyone. Knowing where to go is the key to getting the best out of Sri Lanka's shopping haven.
Colombo itself has a fair share of shopping malls and department stores. With everything from the latest pair of shoes & designer jewellery to mobile phones and electronic items, Colombo has an exhaustive variety of things to buy.
No matter how much shopping you do in Colombo, your shopping isn't complete without experiencing the hustle and bustle of Pettah. With almost anything being available in the many narrow streets, you will have plenty of shops to choose from that will satisfy your retail needs. Shops are located in clusters, with specific types of items being sold in each cluster. Although driving through, and parking may be problematic, the entire stretch of shops is located within a "walkable" distance. Whatever you choose to purchase, be sure to polish your bargaining skills, which is important to fetch the best prices.
"Clothing maketh man" goes the saying. Colombo stands strongly by this quote and offers the best of clothes shops and boutiques to suit every conceivable style. Be it office, casual, designer, sports or party wear, Colombo's got it covered. You can shop till you drop.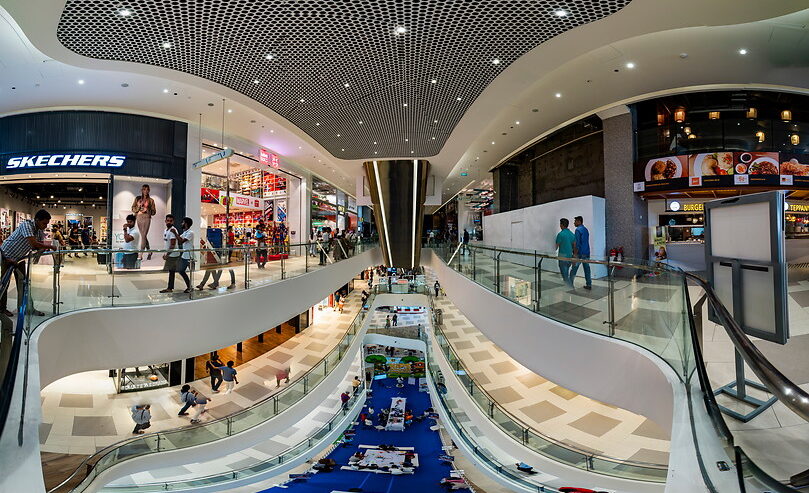 DAY 03 : Colombo/ Pinnawala/ Sigiriya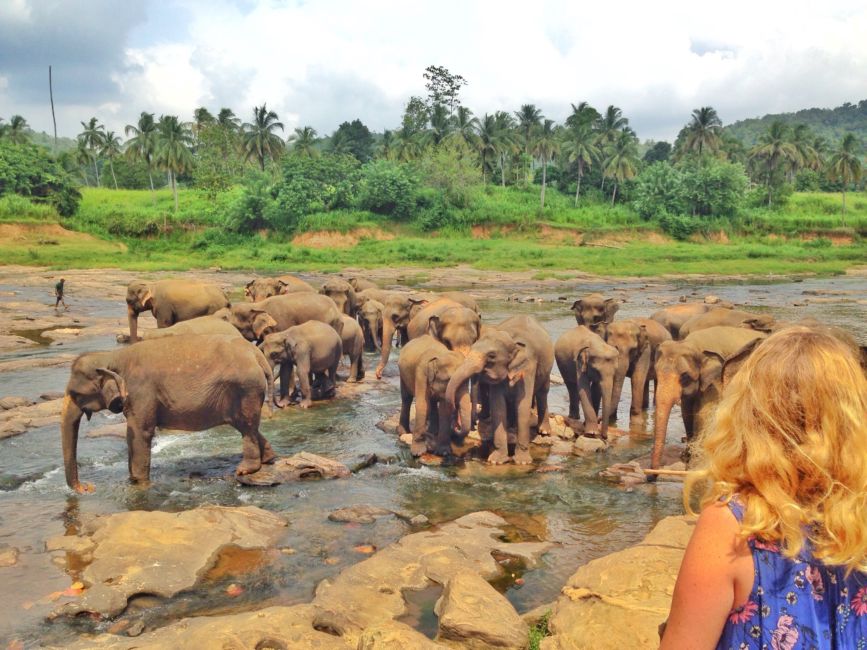 Pinnawala Elephant Orphanage; just as the name suggests holds a unique disposition in the ex-situ animal care. Its success and fame has traveled not just within the country but throughout the world to an extent where Pinnawala synonymous with the Sri Lankan Elephant.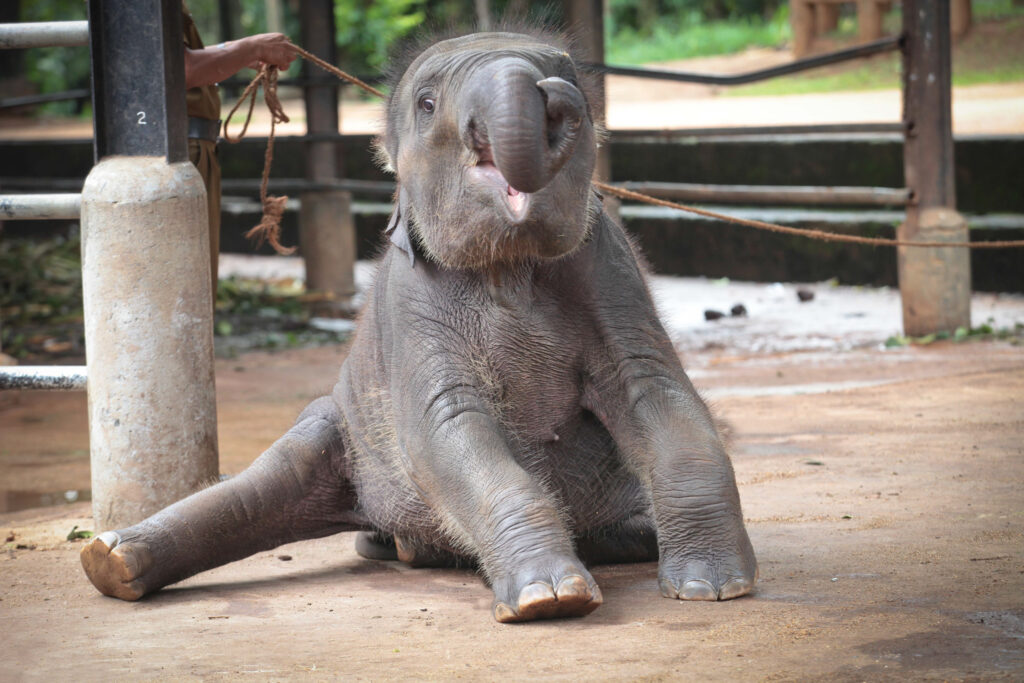 Currently being a home to 93 elephants the concept was actualized by the late Hon. Minister Kalugalle on the 16th of February 1975. Pinnawala at the time was a very remote area with lush coconut plantations and most importantly an area where the availability of mahouts was not lacking. Also, the immense amount of water required by the elephants is supplemented with the availability of "Ma Oya" running close by.
DAY 04 : Sigiriya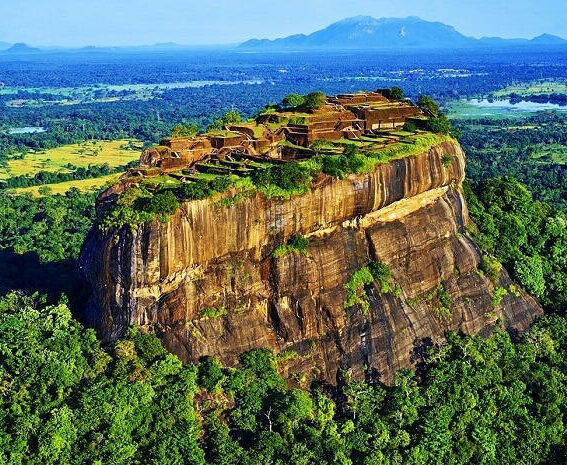 Climb the citadel of Sigiriya which was built in the 5th century. Sigiriya is treated as one of the most remarkable creations in the world, built by King Kashyapa (477-495 AD). The path through the gardens along Stone stairways come to the Lion Gate. Only the rock carving and the brick structure is evident today of the lion's mouth through which millions of people have walked to admire the beauty of this magnificent citadel.

Ride on an Elephant Back crossing through rivers & beautiful jungles.
DAY 05 : Sigiriya/Matale/Kandy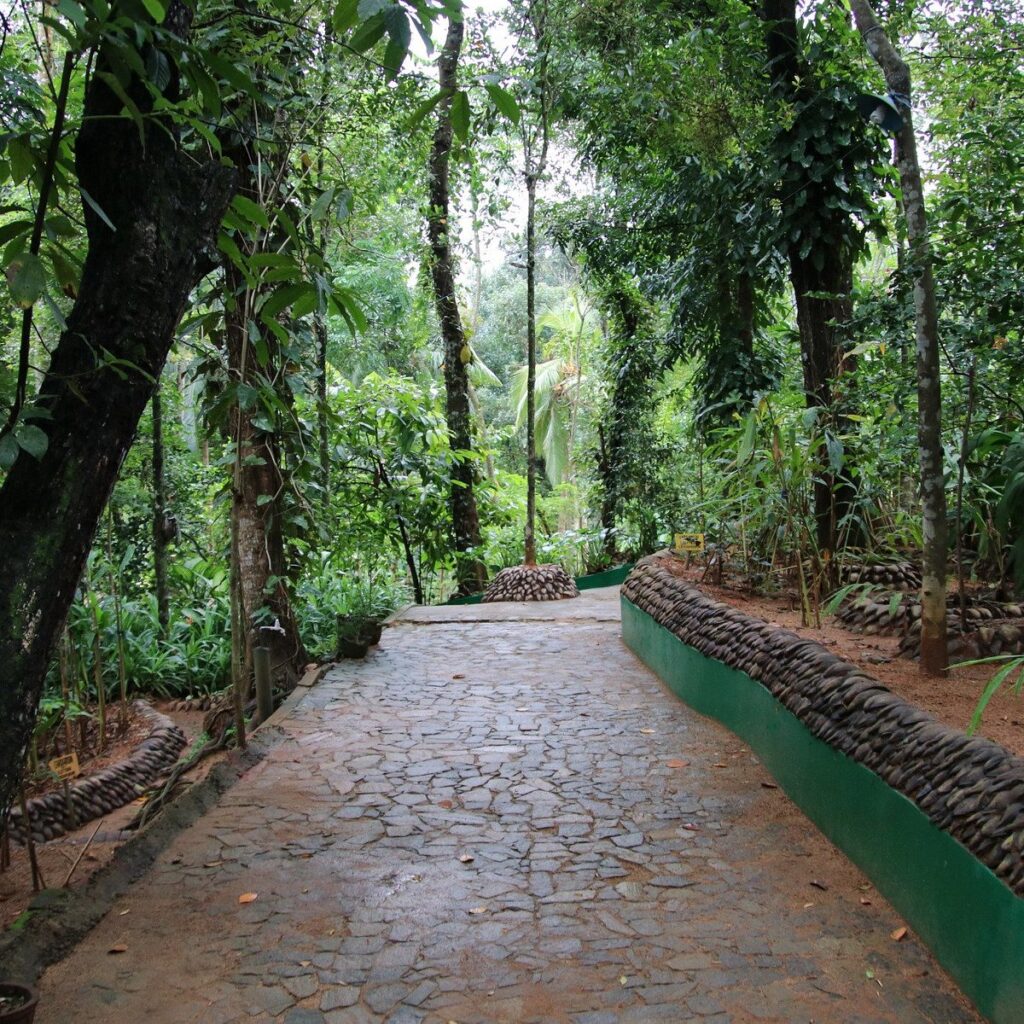 Visit a spice garden in Matale to see different spices for which Sri Lanka is famous for. Clients will be able to see different spices and how some of these spices are grown and processed. Witness Cookery demonstrations as well.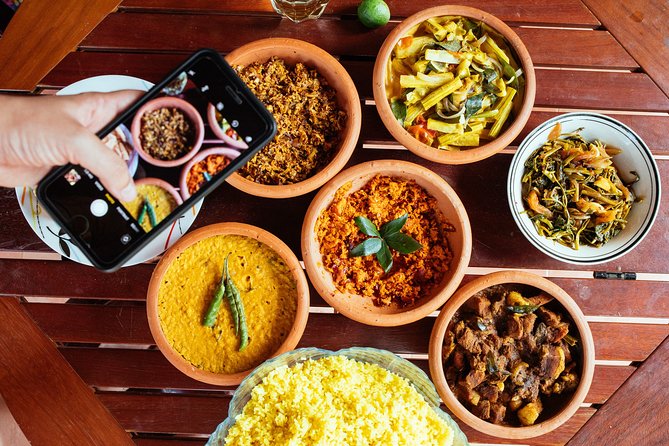 This culinary tour is an ideal way by which the discerning traveller can immerse himself or herself in the history and the ethos of Sri Lanka, its people and their customs and of course most importantly their food. You can learn about Sri Lankan spices and various Sri Lankan cookery methods.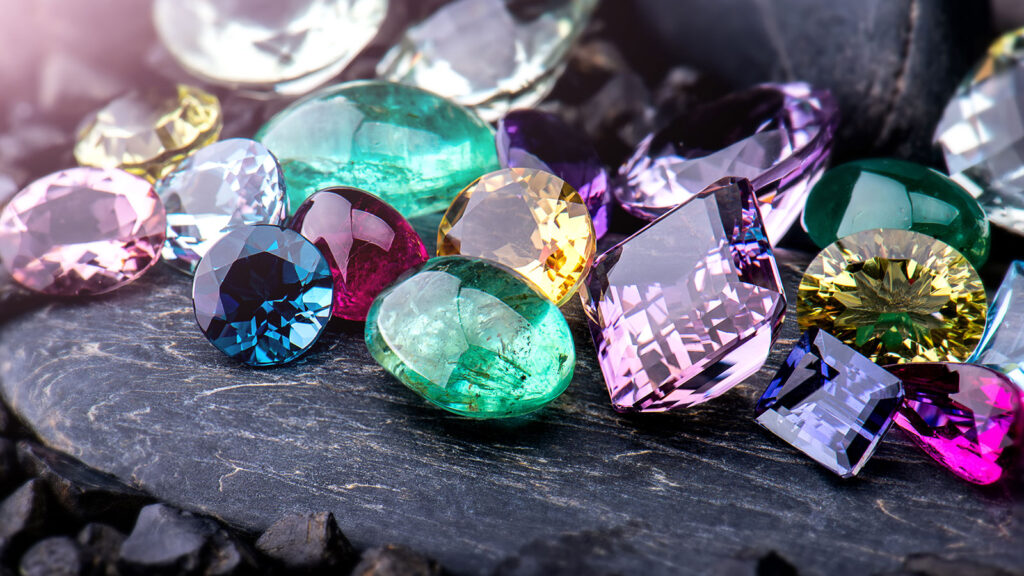 Kandy was the last capital of the Sinhala Kings. The valley of Kandy is surrounded by magnificent hills which made it the last bastion. Today Kandy offers its visitors a rich collection of art and craft and historical buildings. It includes the collection of ancient temple buildings, handicrafts, souvenirs, a bazaar and gem museum and the Temple of tooth relic which houses the most sacred Buddhist relic in the world, the Tooth of Lord Buddha. Visit the Kandy town, Lake and bazaar, the arts and crafts centre, a gem museum and a lapidary. Witness a Cultural Show.
DAY 06 : Explore Kandy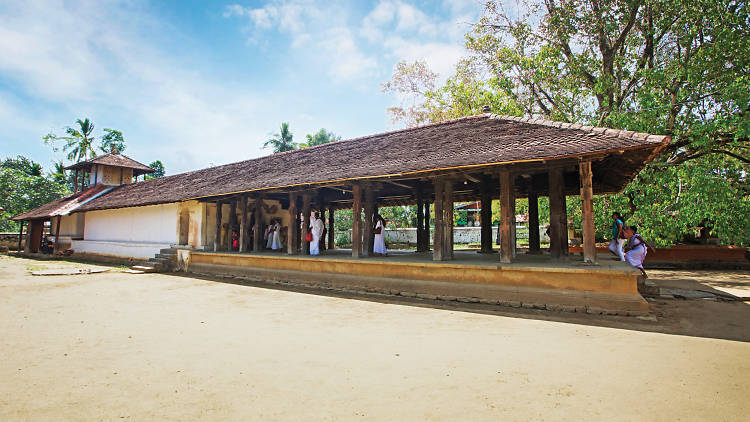 Situated 7 kilometres from the town of Pilimathalawa in the Kandy district and surrounded by tea plantations and paddy fields, the historic Embekke Devalaya is an ancient shrine and a temple dedicated to Lord Kataragama.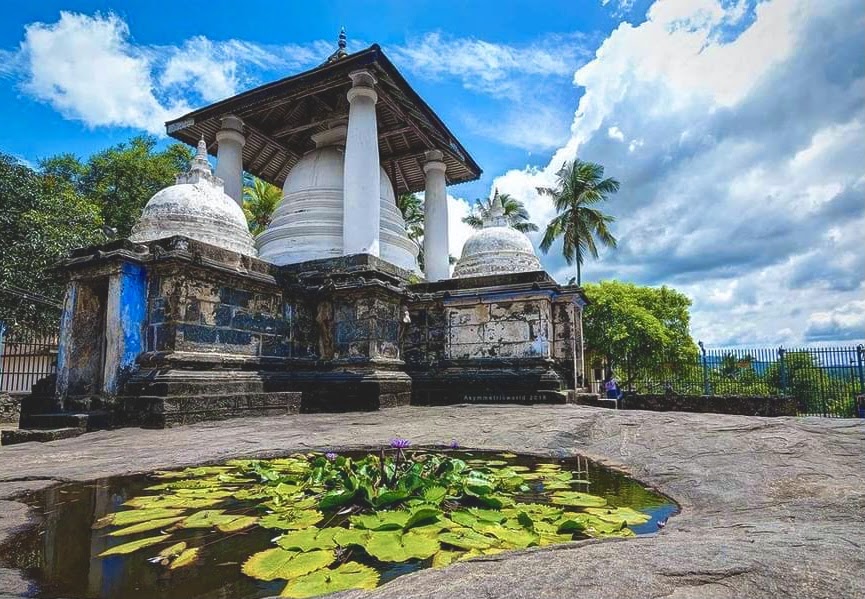 Built almost exclusively of stone in 1344 by the Gampola King Wickramabahu, situated on a hilltop, commanding views of the surrounding countryside. The architecture is Dravidian.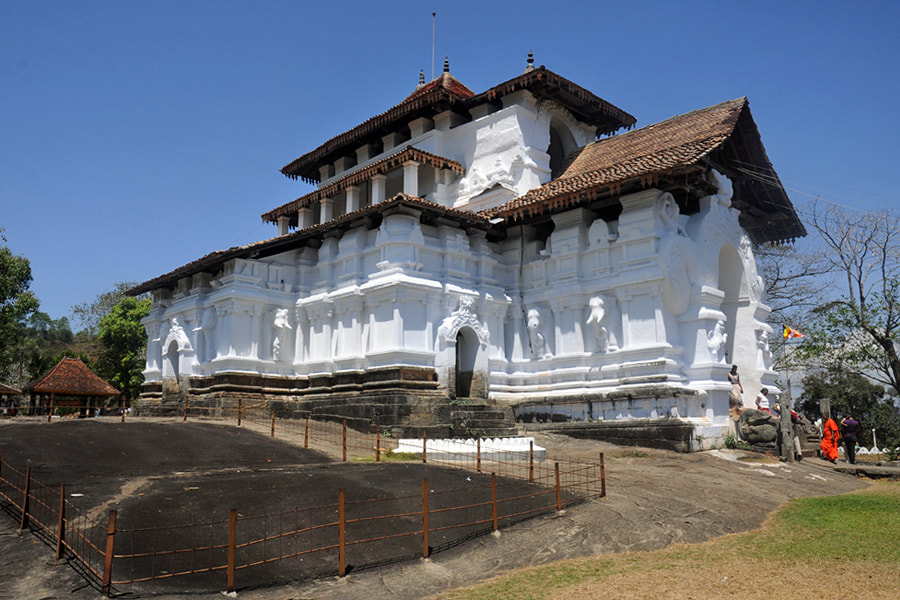 Completed in 1344, but in a more traditional Sinhalese style. Situated on a top of a gray rock above the fertile highland green, it justifies its name: "the beauty spot on Lanka's brow."
Sri Lanka is world-renowned for its precious & semi-precious Gems. Especially the Sri Lankan Blue Sapphire. It is very unique & owns a huge reputation in the world. Clients could visit a Gemological Museum, a gem cutting factory & also can witness a documentary on Gem mining & the process. Later you can shop for gems, Jewelry & Other ornaments. Don't forget to collect your authenticity certificate for gems.
Visit the Silk Garment. Clients will be shown the process of making silk & how the handloom saris are been made in Sri Lanka. The ladies will be given a chance to wear a traditional Sri Lankan sari & it is an ideal opportunity to experience the Sri Lankan dressing culture. You can shop for Silk items, saris, sarongs, shirts & many other beautiful materials according to your choice.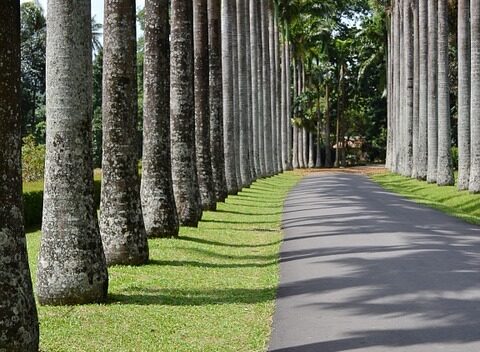 Royal Botanic Gardens, Peradeniya are about 5.5 km to the west of the city of Kandy in the Central Province of Sri Lanka. It attracts 2 million visitors annually. It is near the Mahaweli River. It is renowned for its collection of orchids
Highlights include a fine collection of orchids, a stately avenue of royal palms, the extraordinary, aptly named cannonball fruit tree and 40m-high Burma bamboo. Another big hit is the giant Javan fig tree on the great lawn, with its colossal central trunk and umbrella-like canopy of branches. Peradeniya is 6km from central Kandy.
DAY 07 : Kandy/ Ramboda / Nuwara Eliya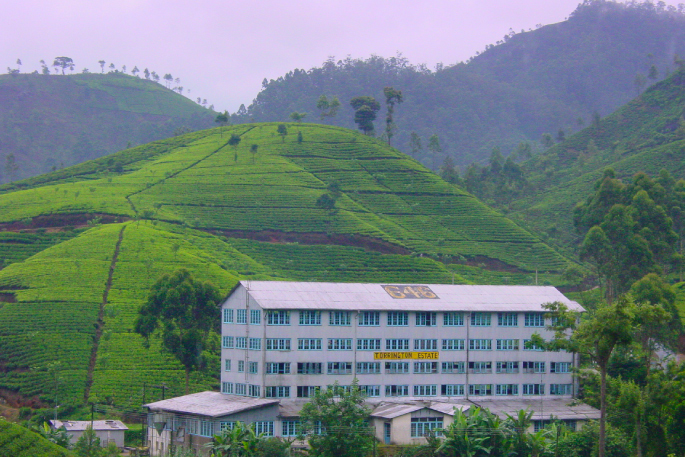 Sri Lanka is world-famous for Ceylon Tea. Clients will be shown a tea plantation & a factory. You will be able to witness the processing of Tea and also taste a cup of nice & hot Ceylon Tea. You can buy various different Tea products from the Tea shop.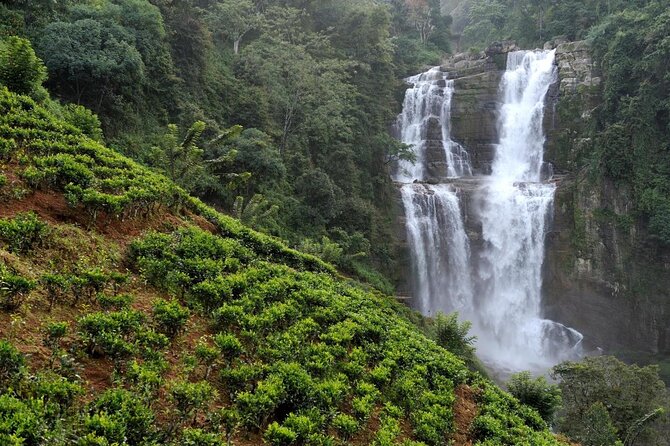 Ramboda is a breathtaking natural beauty. There are two prominent waterfalls next to each other. Clients could take pictures & enjoy the view from a view deck.
DAY 08: Nuwara Eliya
Nuwara Eliya is located at the heart of the hill country 6182 feet above sea level. The town is situated 74 km away along the Kandy-Nuwara Eliya road and this was rediscovered by the British in 1827. It is still very much like an old English town with styled Bungalows and buildings.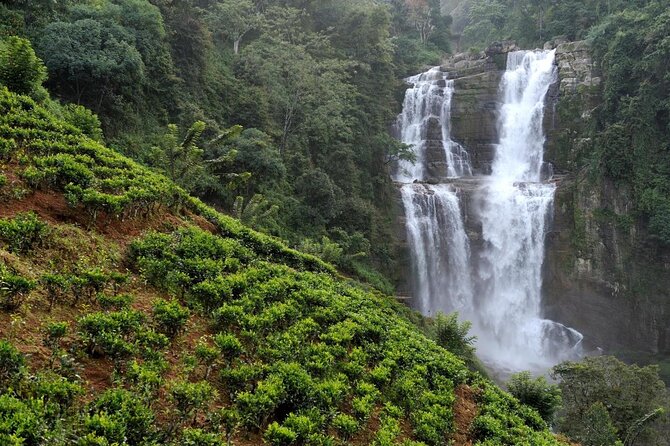 The cool calm climate, gorges rolling tea plantation which makes the best "Ceylon tea" and the breathtaking beautiful waterfalls makes Nuwara Eliya one of the most beautiful towns in the world. Nuwara Eliya also has one of the finest 18 hole golf courses in South Asia. You can visit the Golf Club.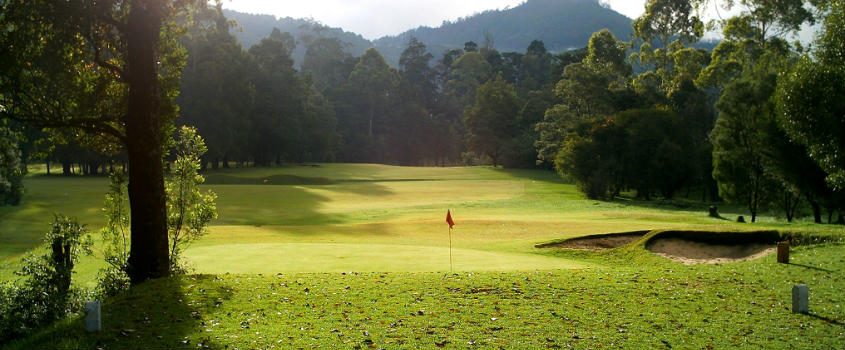 Strawberry Farms & pick some strawberries

You can take a nice evening walk around Gregory Lake. Visit the beautiful clubhouse & Have a hot & nice cup of Ceylon Tea Do a peddling boat ride.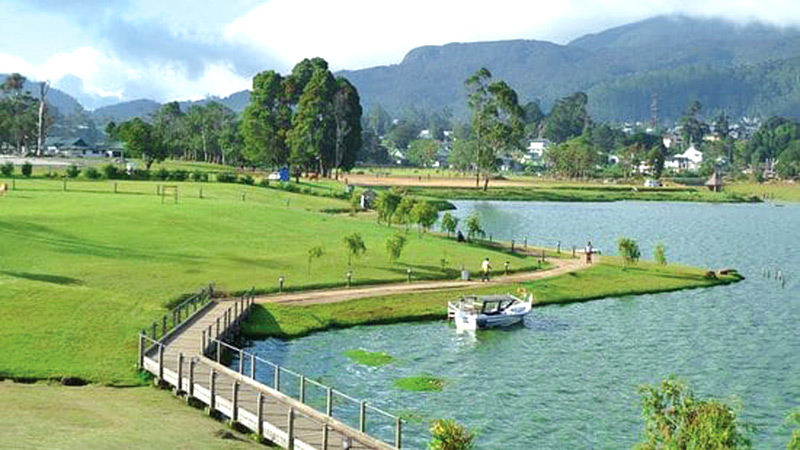 You A temple for Lord Rama, Seetha Devi, Luxshmana and Hanuman built on the sides of the stream where Seetha Devi bathed. This is considered a prime location in the Ramayana Trail. Worshiped by many thousands of Hindu Devotees around the globe.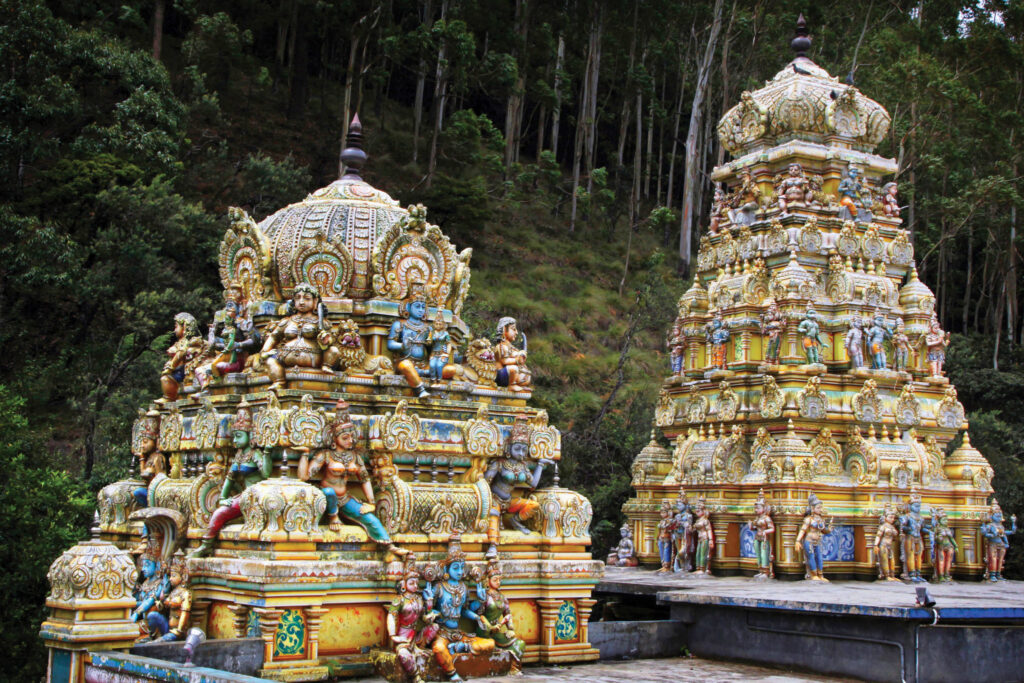 DAY 09 : Nuwara Eliya /Bentota
Bentota is famed as the prime beach of the south-western and southern coastal belts of Sri Lanka.
Bentota provides the perfect location for extended holidays by the beach. Furthermore, for the lovers of water sports, Bentota, in addition to its pristine palm-fringed beaches, brings in more pleasures nowhere else to be found.
Calm seas make Bentota Beach ideal for snorkeling, diving, sailing, windsurfing, water-skiing and deep-sea fishing on a traditional outrigger canoe. Bentota enriched with safe swimming conditions combined with fun water sports and exciting excursions that set up an ideal background for a relaxed holiday in Sri Lanka, is an attraction for families.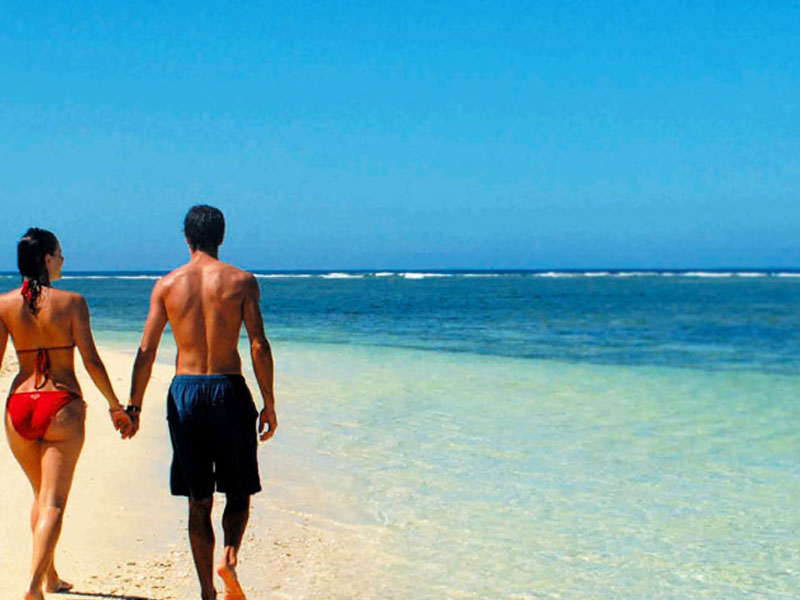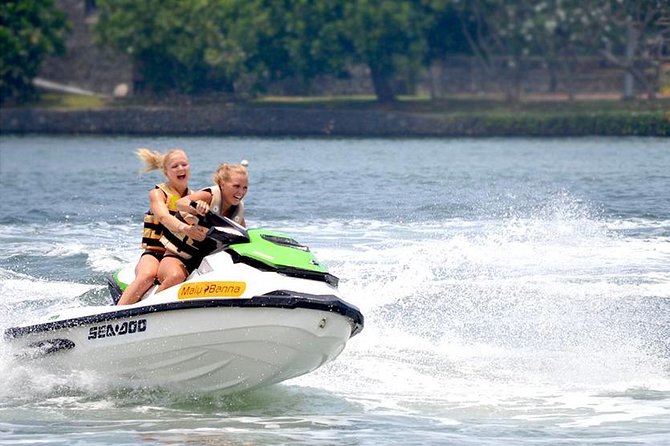 DAY 10 : Bentota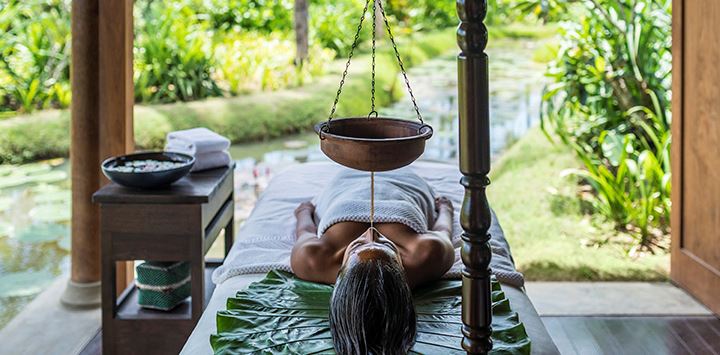 DAY 11 : Full day leasure at Bentota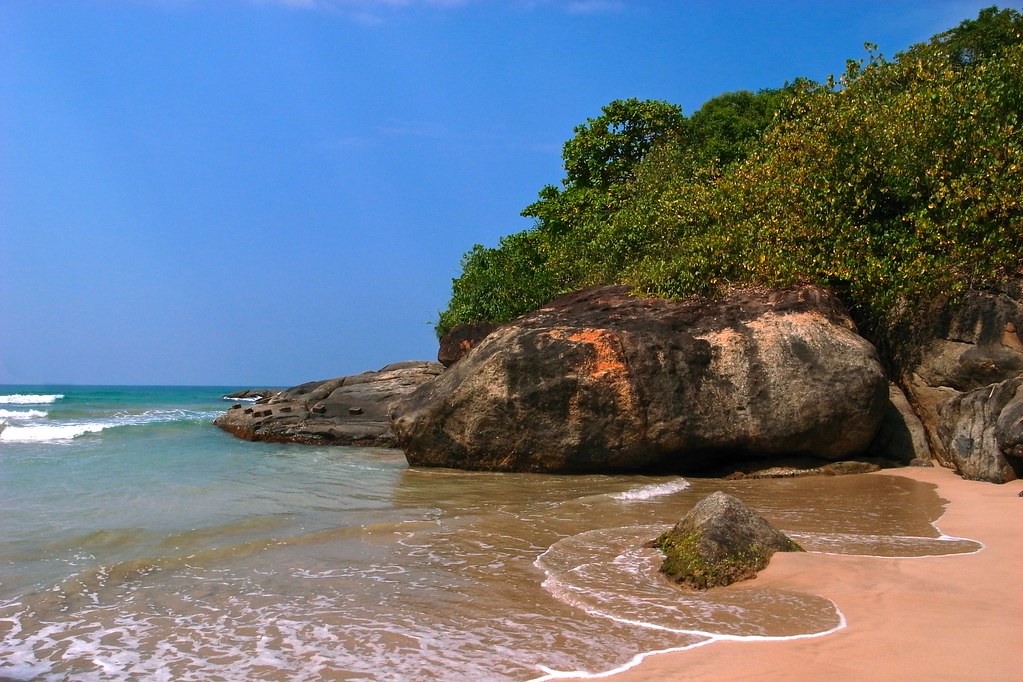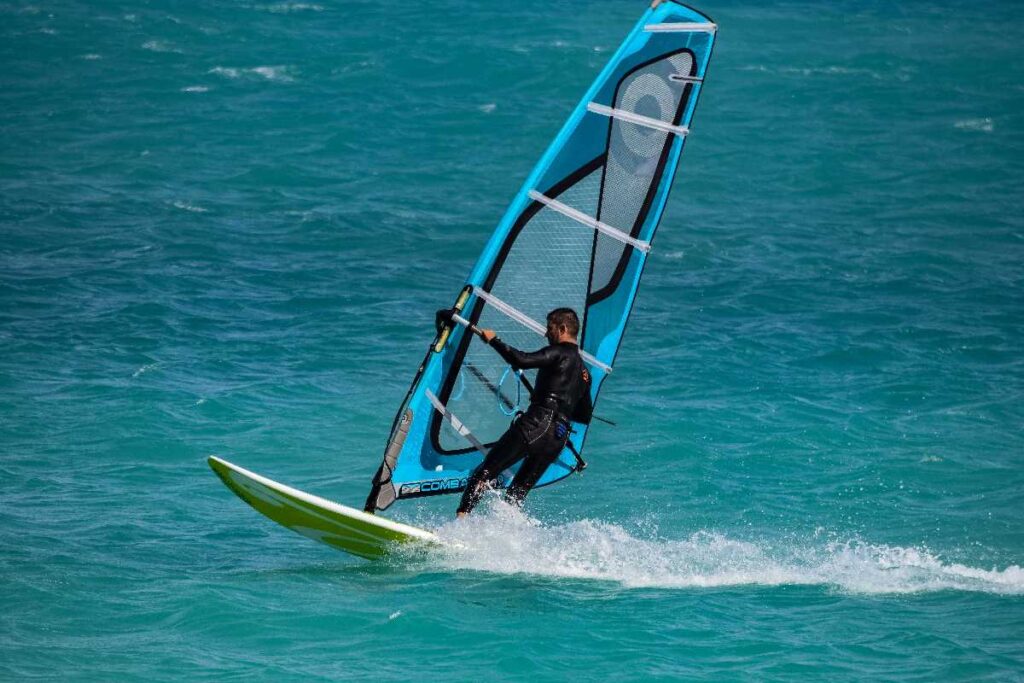 DAY 12 : Airport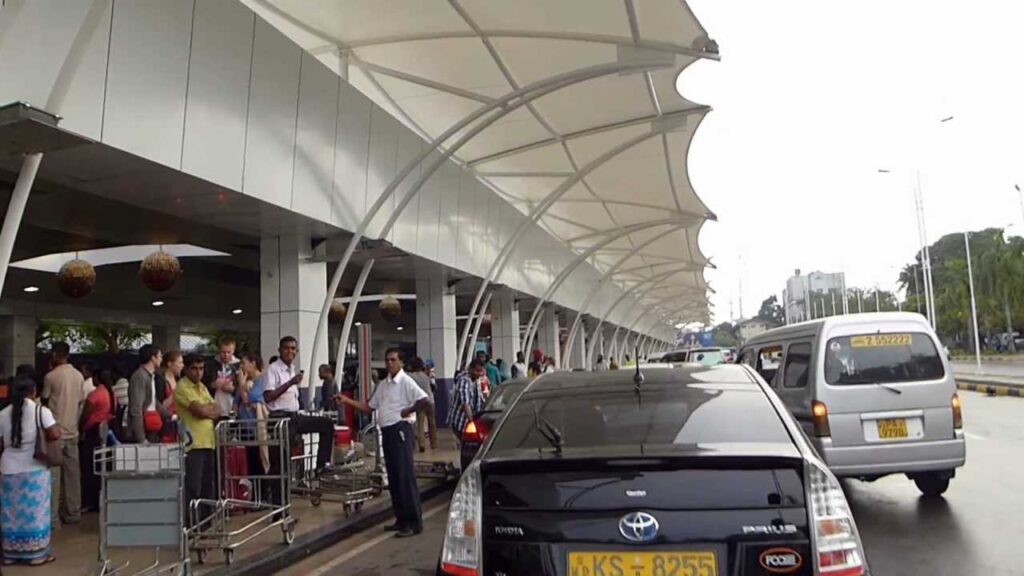 End of Services !
Special Note:
(Please note that the extra bed in a triple room will be foldable and rollaway bed)
The includes:
Does not include:
Other conditions:
Cancellation Charges:
Hotel rules and regulations:
Booking
As soon as possible we get back to you.